[Top 5] Motivos pelos quais amamos The Good Wife
http://www.loggado.com/2013/12/top-5-motivos-pelos-quais-amamos-good.html
The Good Wife
é a série mais amada da televisão aberta americana. Talvez não a mais reconhecida, mas sem dúvida um verdadeiro deleite em meio a tanta falta de qualidade que vemos por aí. Como a série está passando pela sua melhor temporada e cada vez mais pessoas estão se encantando por ela, o
LoGGado
resolveu fazer um Top 5 mais que especial: quais os motivos que nos levam a amar
The Good Wife
?
1º - As Participações Especiais
Elas podem vir de todas as formas. Você nunca sabe quando Michael J. Fox irá vir tomar um café com Julianna Margulies. Você nunca sabe quando Martha Plimpton irá chegar com um bebê no tribunal e usar o filho como bode expiatório. Assim como nunca sabe quando Walter Bishop irá aparecer com um MP3, tocando a 5ª Sinfonia de Beethoven em pleno escritório. A única coisa que você sabe é que, quando eles aparecem, o episódio não tem como ser ruim. A série já teve seus baixos, eu concordo, mas seus altos mais altos sempre contaram com a participação de uma ou outra participação especial.
Aqui vai uma listinha dos que eu me lembro (além dos que eu já citei): Carrie Preston, Matthew Perry, Dylan Baker, Anna Camp, Mamie Gummer, Denis O'Hare e Lisa Edelstein.
In my opinion, os juízes são uma parte vital de The Good Wife. Porque, na minha opinião, eles acrescentam uma fonte de humor inesgotável de puro prazer. É claro que eu não respondo pela opinião de todo mundo, mas na minha, foi uma sacada genial do roteiro colocar os mais diversos tipos de juízes nesses 5 anos de séries. É incrível como episódios ótimos de The Good Wife sempre trazem ótimos juízes, in my opinion, claro.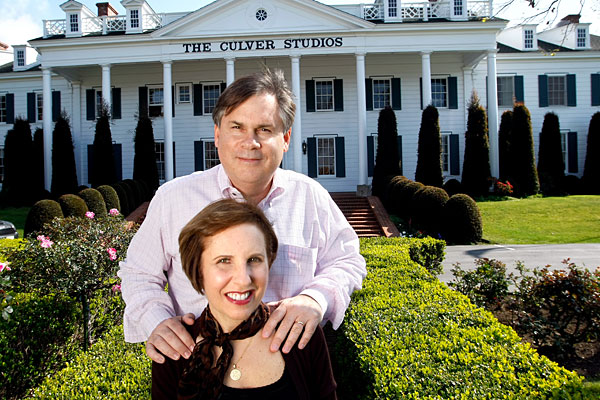 Os King's, roteiristas de The Good Wife
Dinâmica, você encontra por aqui. Sabe aquela série que troca seis por meia dúzia? Ou que anda, anda e anda, mas na verdade tá andando em círculos? Sempre voltando, nunca saindo da zona de conforto? Bem, essa série não é The Good Wife. Os roteiristas nos proporcionaram cada cena memorável, que até hoje ficou guardada nas nossas mentes. O que não falar da Finale da segunda temporada? Ou a Finale da quarta? Eis aqui um exemplo de série que trabalha seus episódios como um todo, mas ao mesmo tempo individualmente. Ela trabalha nos mínimos detalhes cada episódio, mas sempre olha para o futuro para poder planejar-se.
Você acha que é fácil ter um elenco em que metade dos atores já foram indicados ao Emmy por seus respectivos papéis? Não é não meu amigo. Julianna Margulies é uma estrela que brilha constantemente no alto da série, tudo gira em torno dela, como um sol. Ela dá um senso de segurança incrível. A forma como ela conseguiu desenvolver seu personagem, da mulher recém-divorciada e recatada, até uma advogada de sucesso e devassa. Realmente, um primor de trabalho. Mas os outros atores não ficam de fora. Os indicados ao Emmy, Archie Panjabi (Kalinda), Alan Cumming (Eli Gold), Josh Charles (Will Gardner), e Christine Baranski (Diane Lockhart) não ficam longe.
Ok, a série não tem que mostrar castelos, planos abertos com lagos e florestas sem fim. O cenário de
The Good Wife
normalmente se resume a Lockhart/Gardner, Florrick/Agos e o tribunal. Mas qualquer um que vê a série atesta: Ela faz muito com pouco. A luz, a câmera, a direção e a fotografia sempre vêm acompanhados de um incrível primor técnico. Nessa última temporada o que nós temos visto é a diferença drástica entre a Lockhart/Gardner e a Florrick/Agos. A primeira tem um cenário digno de uma firma no centro de Chicago, flores, decoração riquíssima e moveis idem. Já a outra é num
barraco
imóvel perto do porto, com uma cara de
startup
, mas resumidamente? De pobre. E a direção sempre gosta de diferenciar, pois enquanto estamos numa cena na L/G, com os associados comendo lagosta e suflê, eles cortam para a F/A e o povo comendo um bom
Big Mac
.
É claro, há muitos outros tópicos que poderiam ter sido colocados nesse Top, mas como só podia cinco, eu fui obrigado a escolher os melhores. Continue acompanhando aqui no LoGGado as reviews de The Good Wife, e se você ainda não vê a série, corre que dá tempo!