[Games] Já começou a Quakecon 2014
http://www.loggado.com/2014/07/games-ja-comecou-quakecon-2014.html
A Copa do Mundo acabou, Brasil perdeu, EVO 2014 acabou, nunca desista dos seus sonhos, controle de PS1 mandando beijos e abraços para todos os controle de arcades de elite e agora é a vez da Quakecon 2014, que começou dia 17 desde mês, trazendo as principais atrações:
- Duel Masters;
- Capturar a Bandeira (CTF clássico, em português claro, pique bandeira com armas);
- Campeonato PvP Elder Scroll Online;
- Quakecon Trials.
É esperado nesta edição a mostra d
o novo
Doom
, já muito aguardado pelos jogadores da vanguarda dos FPS (
First
P
erson
Shoter
).
Até agora, somente algumas informações cedidas pela IGN,
que teve acesso a uma apre
sentação
fechada, onde foi restringido o uso de qualquer aparelho de gravação de vídeo ou áudio, mas
Vince
Ingenito
conseguiu memorizar os acontecimentos da demostração de 20 minutos:
- Combate rápido com múltiplos inimigos de uma única vez. Diferente de
Doom
3;
- A demo se passa do lado de fora da instalação de reconhecimento UAC em Marte, onde as forças do inferno invadem com tudo;
-
Hellknights
, C
yberdemons
, R
evenants
, M
ancubii
e outros monstros clássicos apareceram;
- Armas clássicas de D
oom
estão de volta. Isso inclui a
shotgun
de dois canos, rifle de plasma, lança foguetes e serra-elétrica;
- Não existe cover no jogo. Atire ou morra;
-
Doom
é movido pela
idTech
6 e estará disponível para PC, PS4 e Xbox
One
. O jogo rodará a 60
frames
por segundo, a 1080p;
- O jogo está extremamente sangrento com execuções em
cinematic
, tanto de combate próximo quanto de cima;
-
Revenants
agora possuem
jetpacks
e podem te sobrevoar;
- Pelo menos a
shotgun
possui um modo de fogo alternativo, permitindo trocar de munição e atirar com múltiplas balas;
- Correr e pulo-duplo dentro de outros é possível. Isso torna o combate mais fluído;
- Inimigos podem se
teleportar
para te matar pelas costas no estilo
old school;
- Morrer resulta em cenas muito bizarras e sangrentas similares ao game
Dead
Space
.
Revenants
arrancam suas mãos e a usam para bater em sua cabeça;
- Mecânicas
old
school
. Sem carregar o clip, carregar quantas armas quiser, pacotes de vida, etc;
- E o melhor: SEM REGENERAÇÃO DE VIDA!
Foi deixado bem claro que se trata de um renascimento da franquia, que vai se focar nas origens do clássico. Infelizmente não se tem previsão da data de
lançamento.
Para quem quiser acompanhar,
o evento foi disponibilizado pela pr
ó
pria
Bethesda,
um canal no twitch.tv para acompanhar o evento e todas as competiç
ões. O endereço é
http://www.twitch.tv/QuakeCon
e o calendário das competições está em AQUI. L
embrando que há uma diferença de 5 horas para menos.
Afim de
comemorar, a
Quakecon
Steam
e Xbox Live est
ã
o
com jogos da ID/
Bethesda
em promoção.
Na Xbox Live temos:
- Quake Arena* - Arcade (50%)
- Wolfenstein 3D* - Arcade (50%)
- Doom* - Arcade (50%)
- Doom 2* - Arcade (50%)
*Assinatura Gold requerida para ter acesso ao desconto.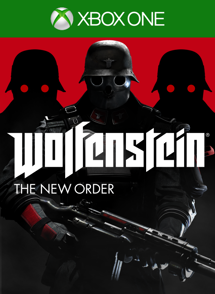 - Wolfenstein: The New Order* - Xbox One Game (33%)
*Assinatura Gold requerida para ter acesso ao desconto.
Ofertas Válidas atá dia 20/07, junto com a duração da
Quakecon.
ATENÇÃO: somente o
W
olfenstein
está com desconto na loja Brasil. Se você possui uma conta na Live Brasil, não pode pegar os descontos da americana. Para isso, recomend
o trocar de região.
Na
Steam,
temos
Quakecon
Bundle
2014: 20 itens por R$ 169,99:
- Dishonored: The Knife of Dunwall
- Dishonored: Void Walker Arsenal
- Dishonored: Dunwall City Trials
- Dishonored: The Brigmore Witches
- Fallout 2: A Post Nuclear Role Playing Game
- Fallout Tactics: Brotherhood of Steel
- Fallout: A Post Nuclear Role Playing Game
- Master Levels for Doom 2
- The Elder Scrolls Online
- The Elder Scrolls V: Skyrim
- The Elder Scrolls V: Skyrim – Dawnguard
- The Elder Scrolls V: Skyrim – Dragonborn
- The Elder Scrolls V: Skyrim – Hearthfire
- Wolfenstein: The New Order
De longe, uma das melhores opções de compra! Mas se preferir comprar apenas um jogo, eles contam com promoções individuais como The Elder Scrolls Online por R$ 59,99 (50% de desconto) e, na oferta diária, pacote Doom Classic Complete, que contém todos os Doom's clássicos por R$ 6,24 e Wolfenstein: The New Order por R$ 59,99, e Doom 3 BFG Edition por R$ 9,99 (Altamente recomendado).
Para aqueles que acompanharem os campeonatos, bom evento. Para aqueles que não, breve farei um post na coluna Alt+Tab para finalizar o assunto de e-S
ports
com os melhores momentos de 2014 até agora.